Possible causes
A firewall or an anti-virus program is blocking browser access to the internet
Open your firewall or anti-virus program and check that your browser is allowed to establish a connection to the internet.
Key in the correct APN.
Step of :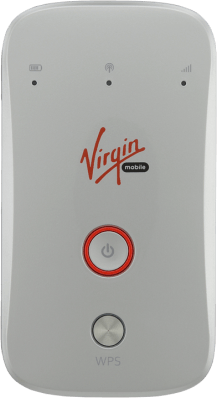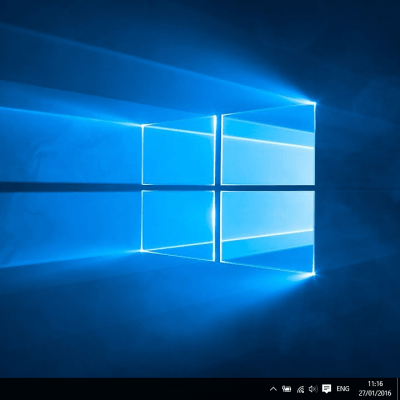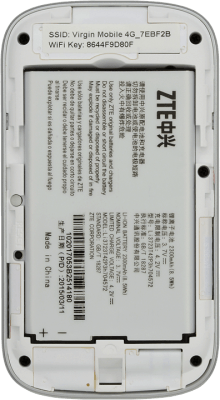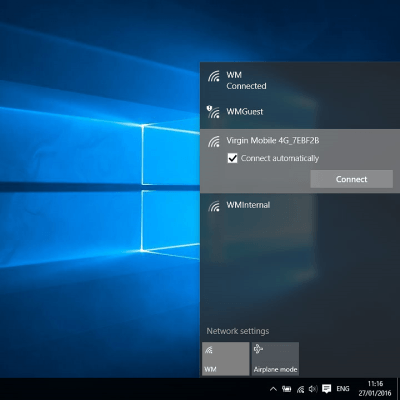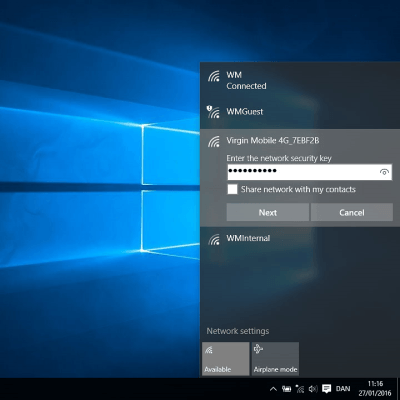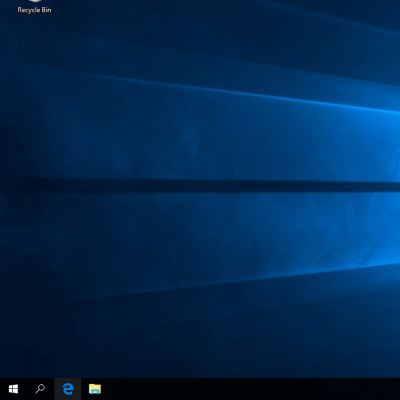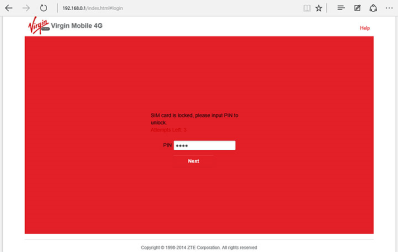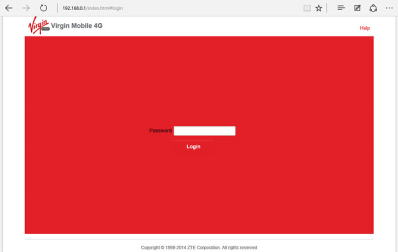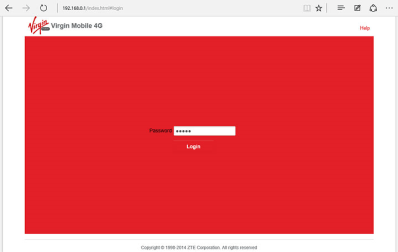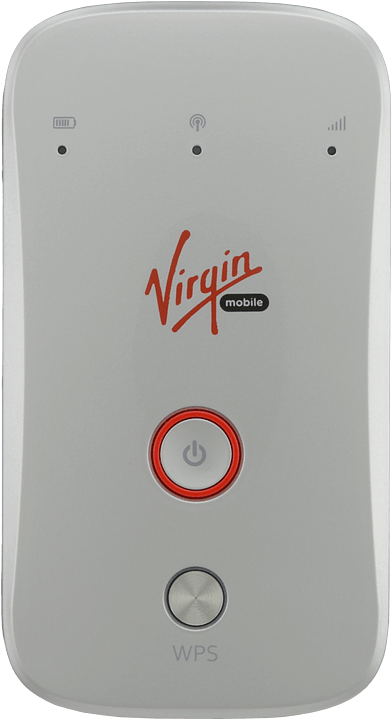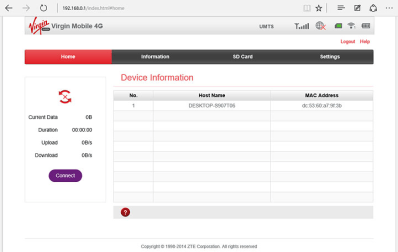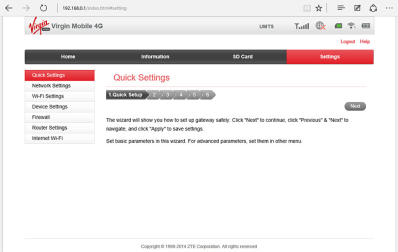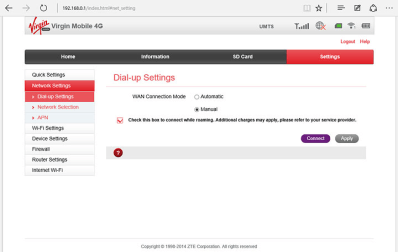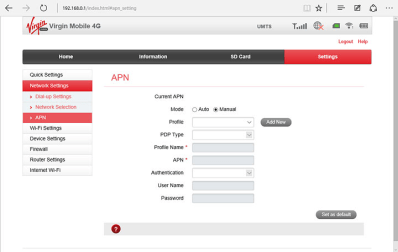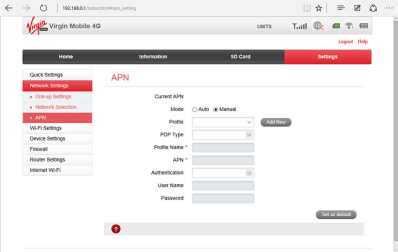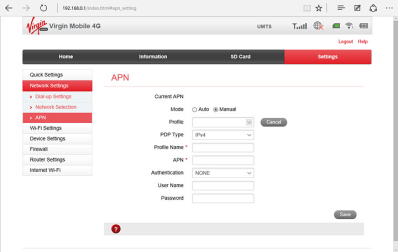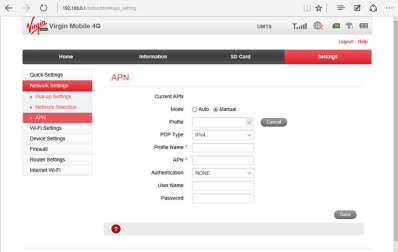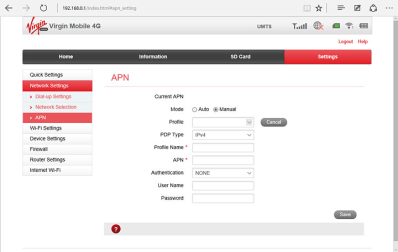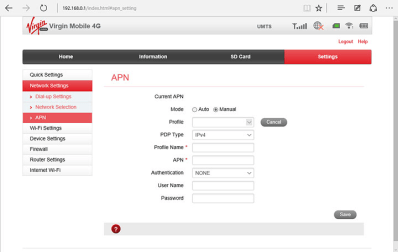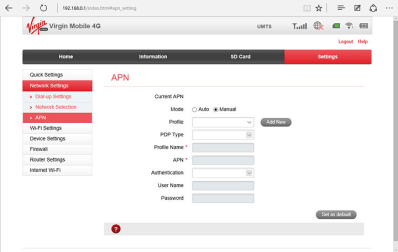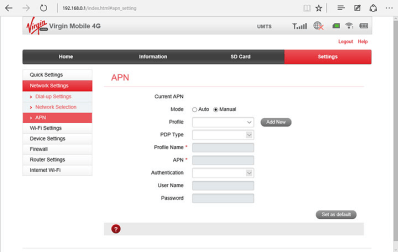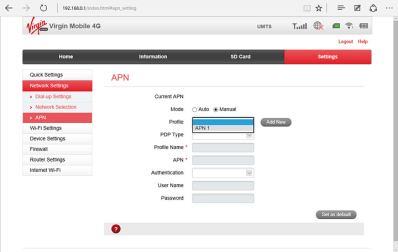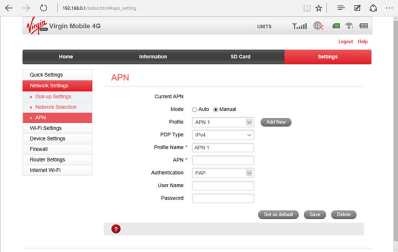 Wrong or missing SIM
Check if a Virgin Mobile SIM has been inserted into your router.
Wrong security or network settings in the browser
Try using a different browser to check if the browser settings cause the error.
Key in your PIN.
Step of :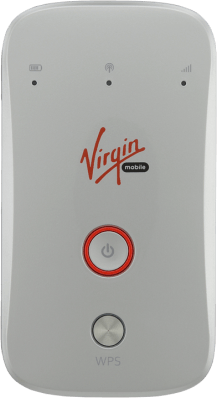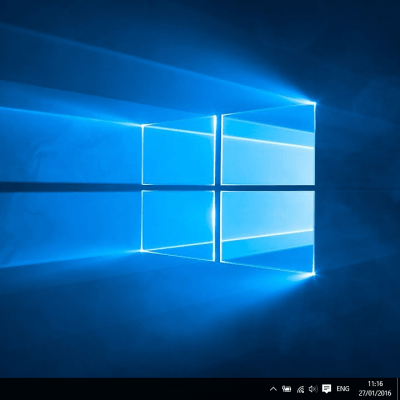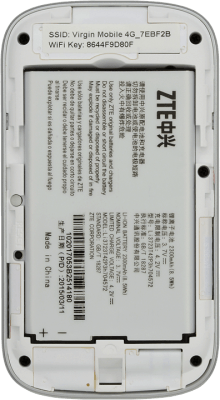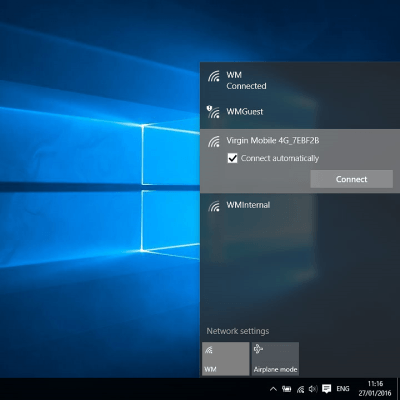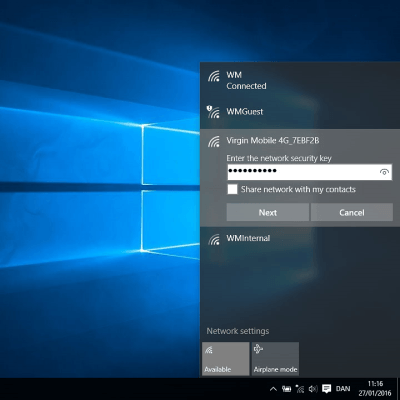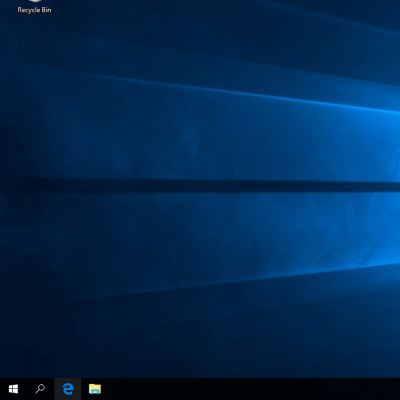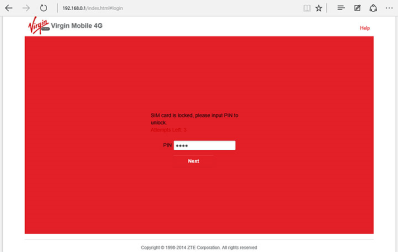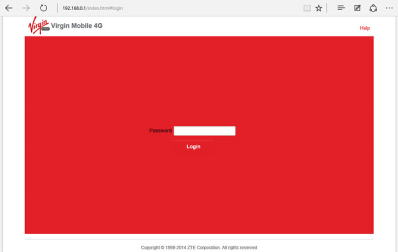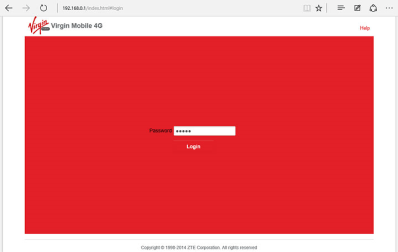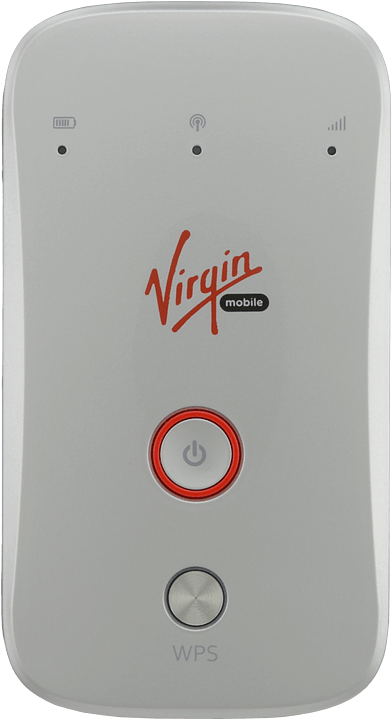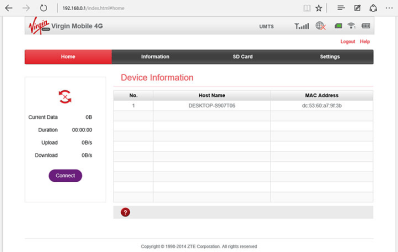 We are pleased that your problem was solved.
Unfortunately, we can't solve the problem with your router.
We suggest you try updating your computer's operating system if you haven't done so recently. Operating system updates are often used to solve problems.
If this doesn't help,
contact customer service
for more help.
| | |
| --- | --- |
| Height x width x depth | 106 x 58 x 15.8 mm |
| Weight | 103 g |
| SIM type | Mini SIM |
| | |
| --- | --- |
| GPRS | Yes (download speeds of up to 171 kbit / s) |
| EDGE | Yes (download speeds of up to 384 kbit / s) |
| 3G (UMTS) | Yes (download speeds of up to 2 Mbit / s) |
| HSDPA | Yes (download speeds of up to 7.2 Mbit / s) |
| HSUPA | Yes (upload speeds of up to 2 Mbit / s) |
| 4G | Yes (download speeds of up to 100 Mbit / s) |
| Wi-Fi | Yes |
| | |
| --- | --- |
| 850 MHz | No |
| 900 MHz | Yes |
| 1800 MHz | Yes |
| 1900 MHz | Yes |
| 2100 MHz | Yes |
Browse all